Product Description
Combination Mix Outdoor Playground Equipment For Children
Introduce:
What a lovely tent style it is! By exploring the world in this fashion, children are able to experience various forms of cognitive growth. This type of growth is based on the smells, sounds, and visual observations that are made while the child is playing in or around their playhouse. Playhouses for children allow them to explore the aspects of science that surround them.
Feeling the cool breeze on their face, the rain drops fall on their skin, and even the heat of the sun will provide a young child with the ability to learn more about the world that surrounds them on a daily basis. Being outdoors on a regular basis will allow a child to explore several different scientific aspects of their world, without them even knowing it.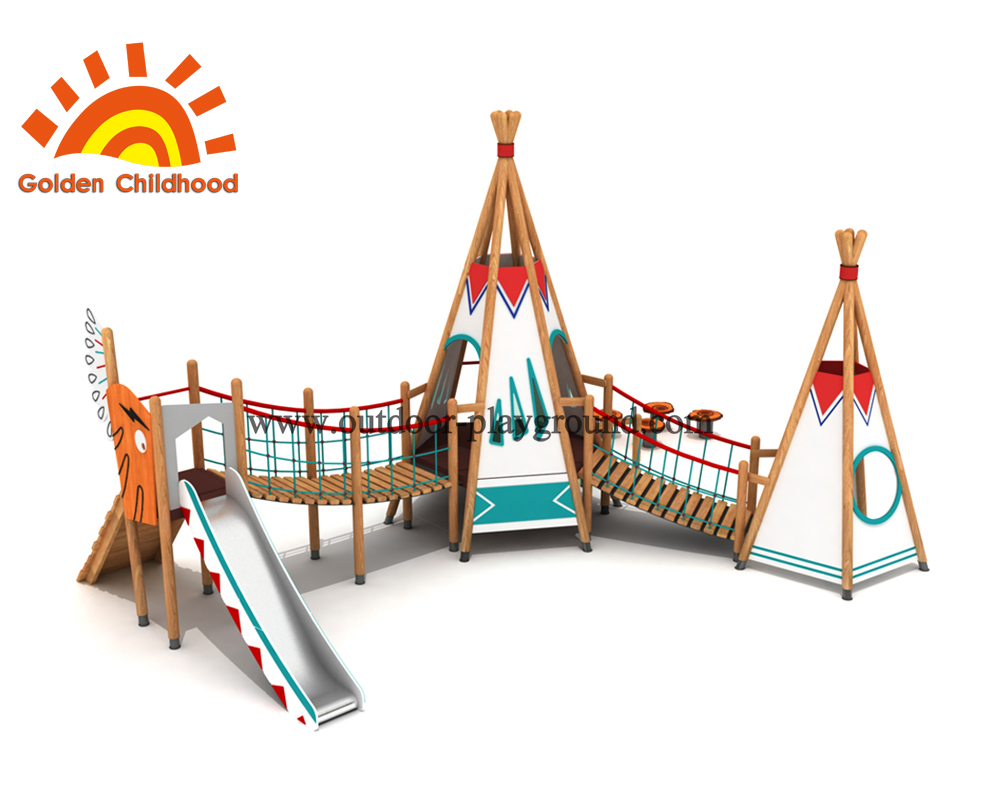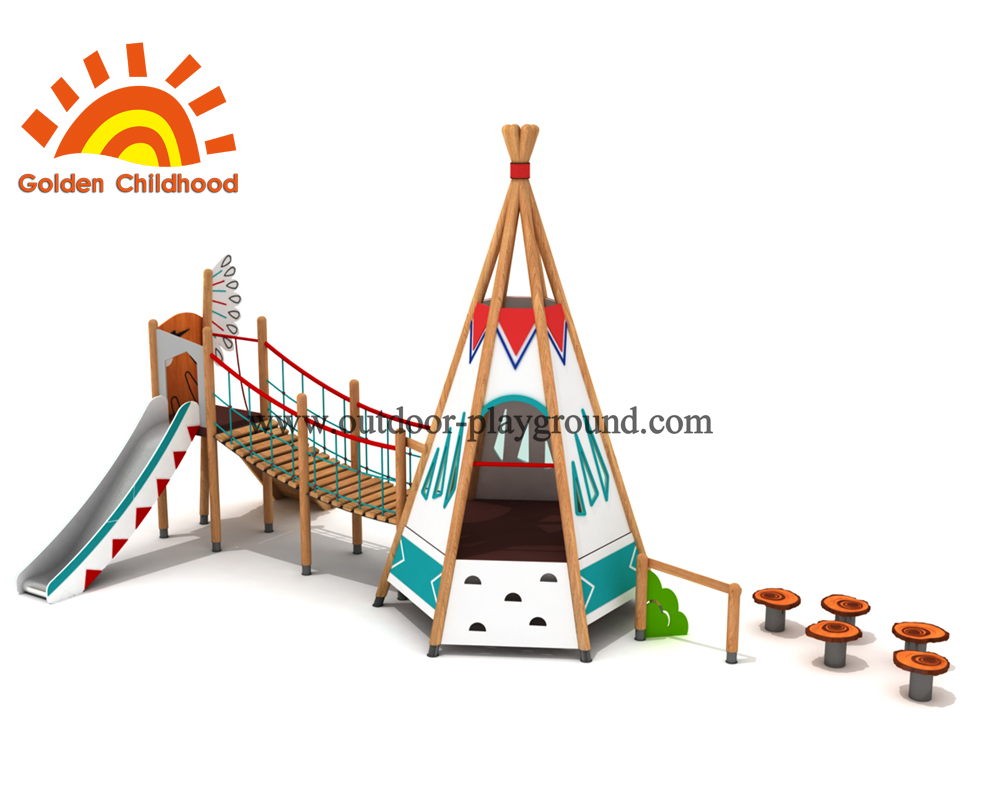 About Company:
Shenyang Golden Childhood Company is a outdoor playground manufacturer in China , including Outdoor Play Structure, Indoor Play Structure, Trampoline Park Playground, Playground Climbing Structures. The products of our company have a very good quality and an innovative style. We have a good reputation in the Outdoor Playground Equipment market.
Shenyang Golden Childhood Company has in the manufacturing market for over 30 years, which you can find in our customers in this market. It is important to mention that we have an excellent engineer and designer to provide you with after-sales service. Any questions will be answered quickly. Also, we have accumulated extensive experience exporting our products to many countries in Europe, Asia and South America.
More Product:
Multiply Play Structure
Outdoor Play Structure
Park Playground
HPL Playground Equipment
Kids Play Structure
Any product meets your need, welcome to "Send" E-mail to us Now!!!
We are sure your any information can be attention without any delay.